"A Field Guide to Passenger Pigeon" is an experimental book design exploring the connection between a visual metaphor and a text with an abstract theme. In this book, a selected quotes excerpted from "Museum, on Exactitude of Science" is the text that delivers the main theme of this book, the fall of an empire, and the field guide that illustrate the extinction of this species is the visual metaphor of the text.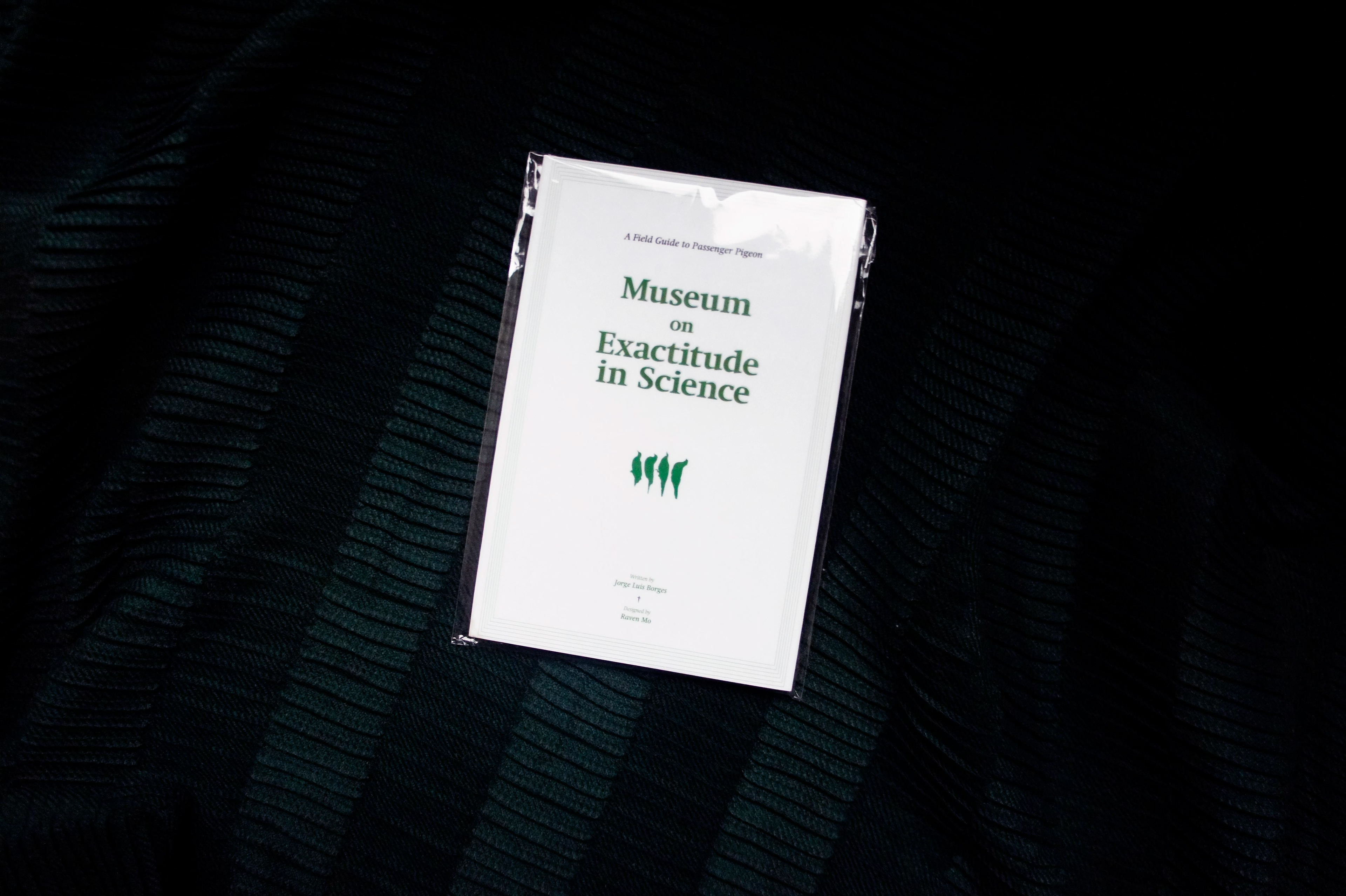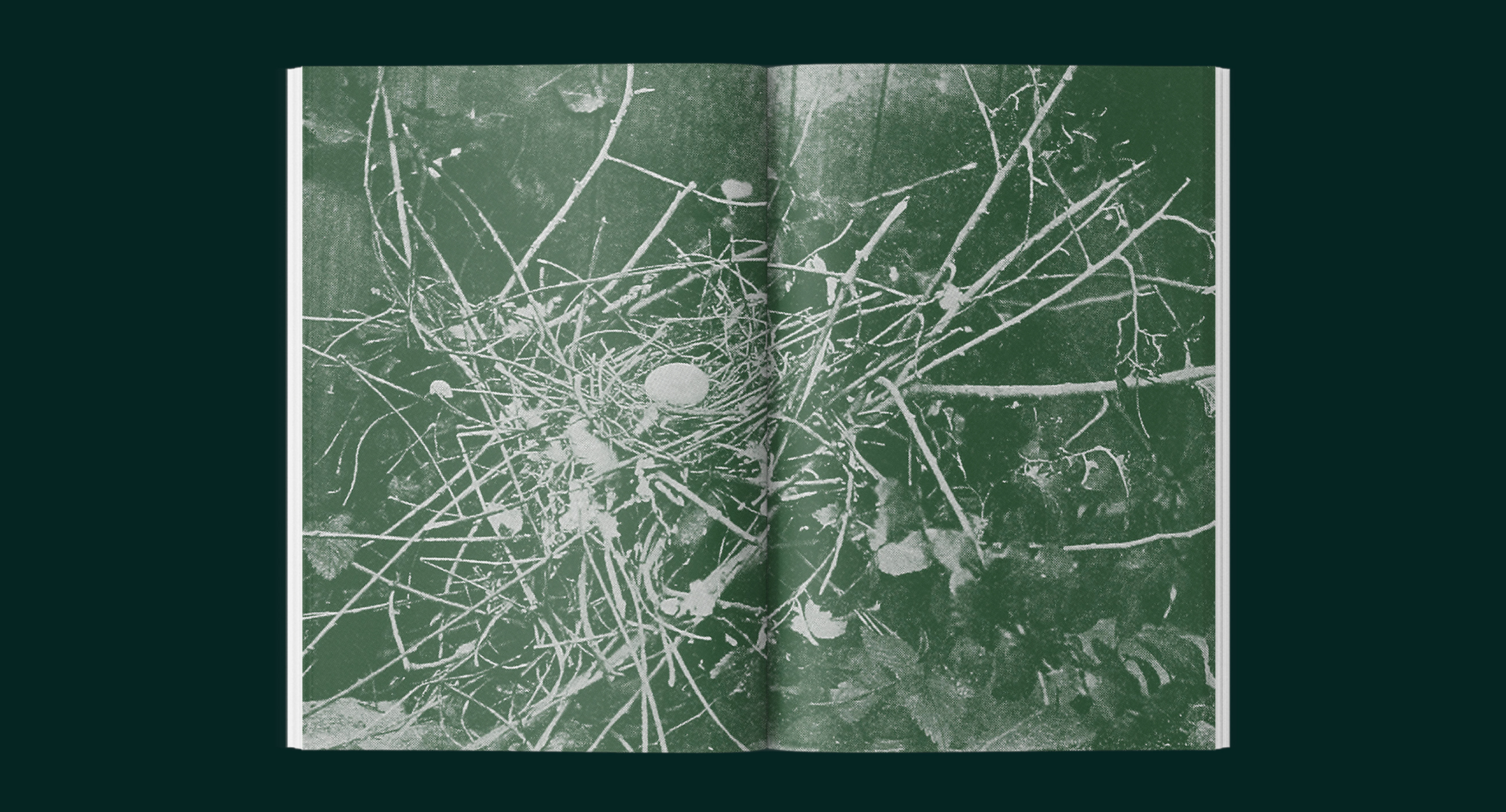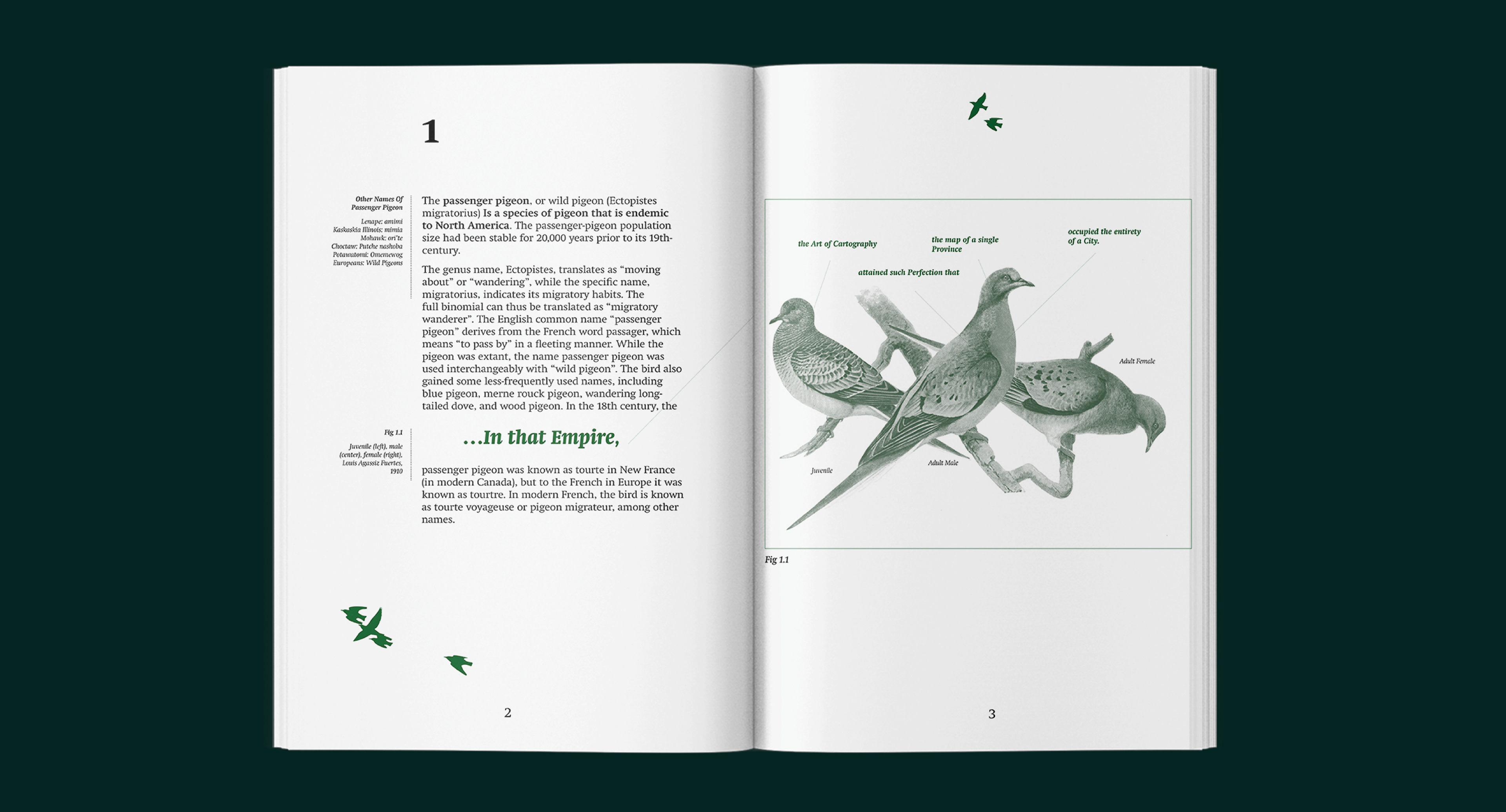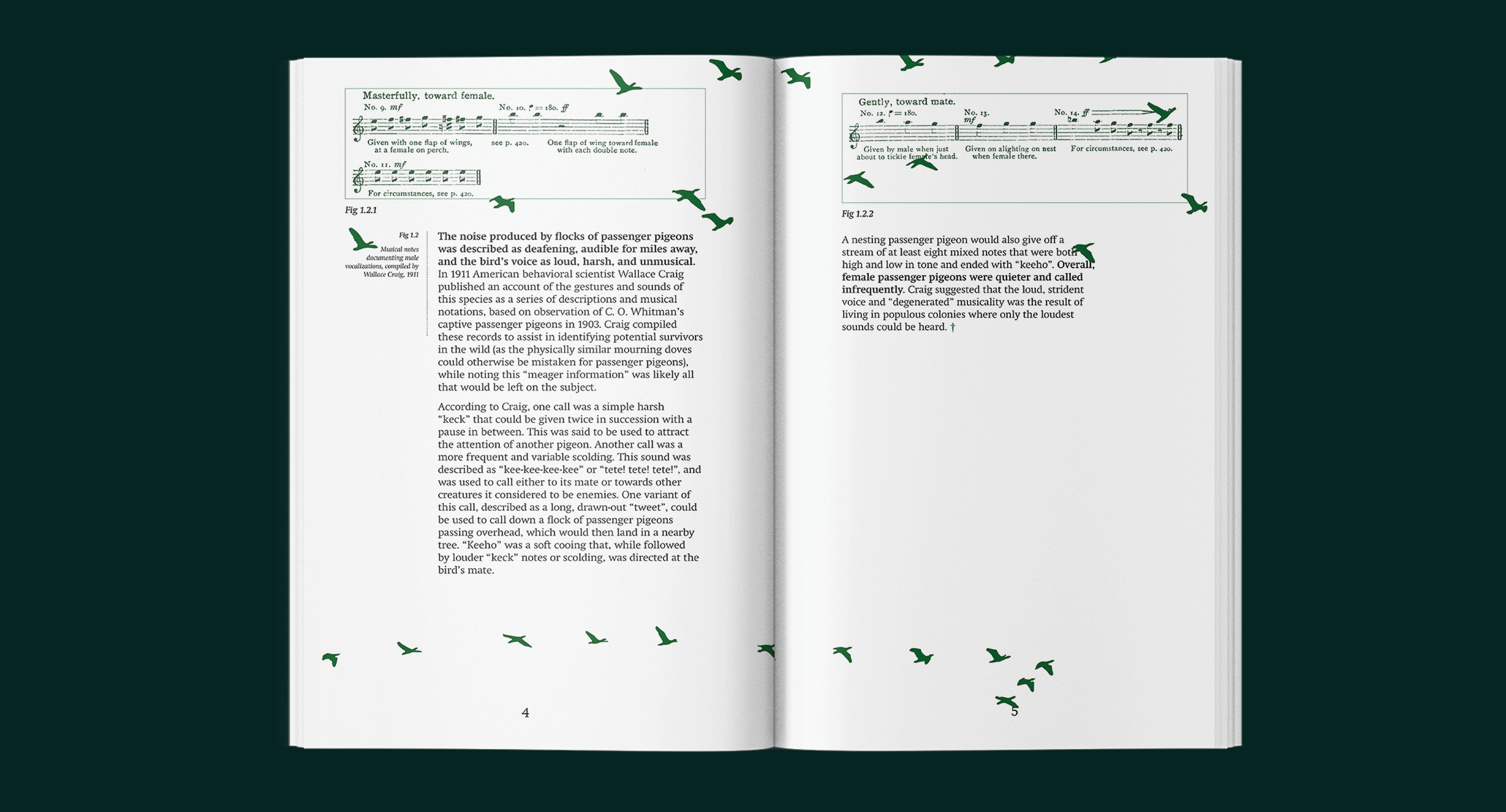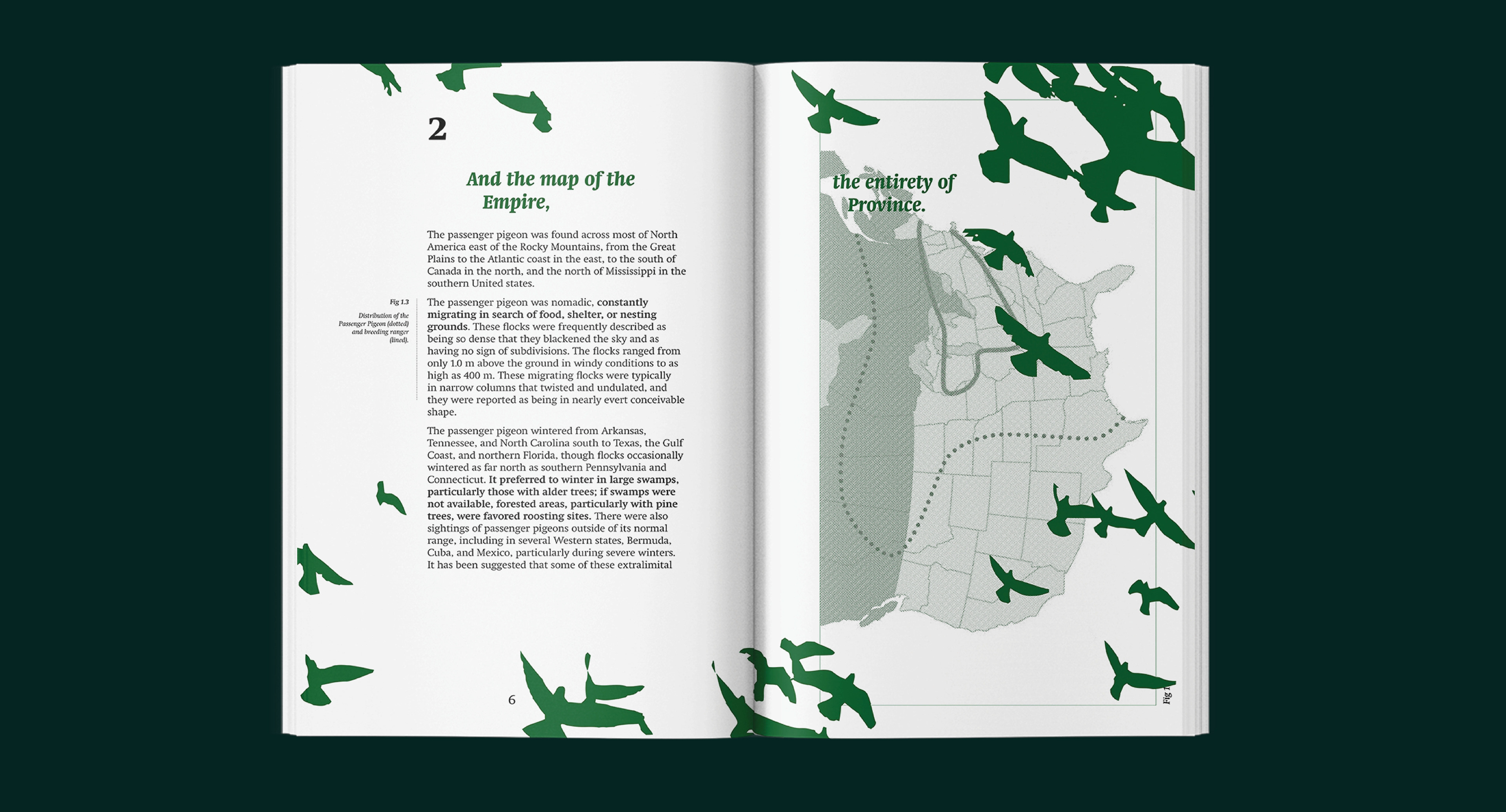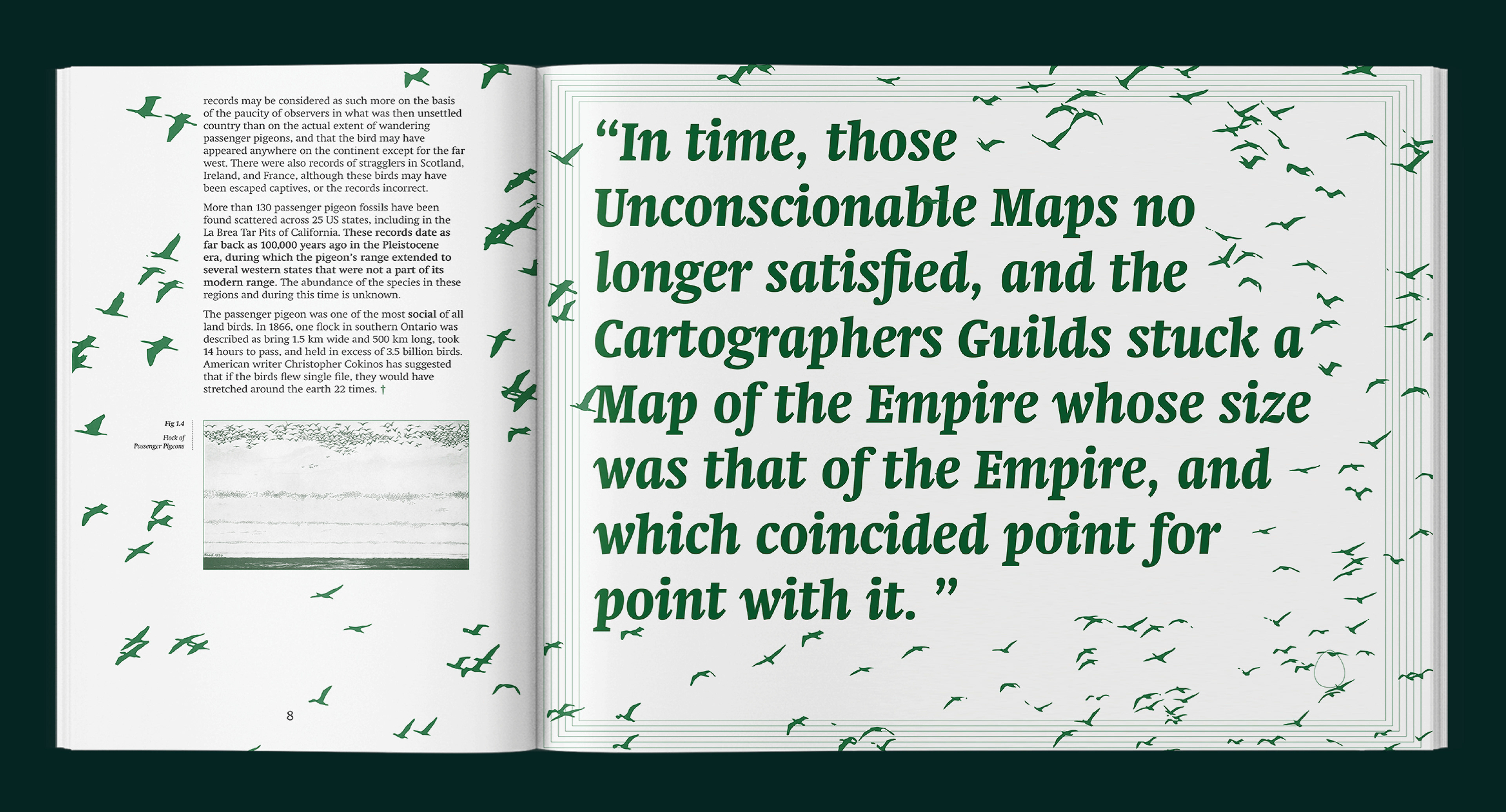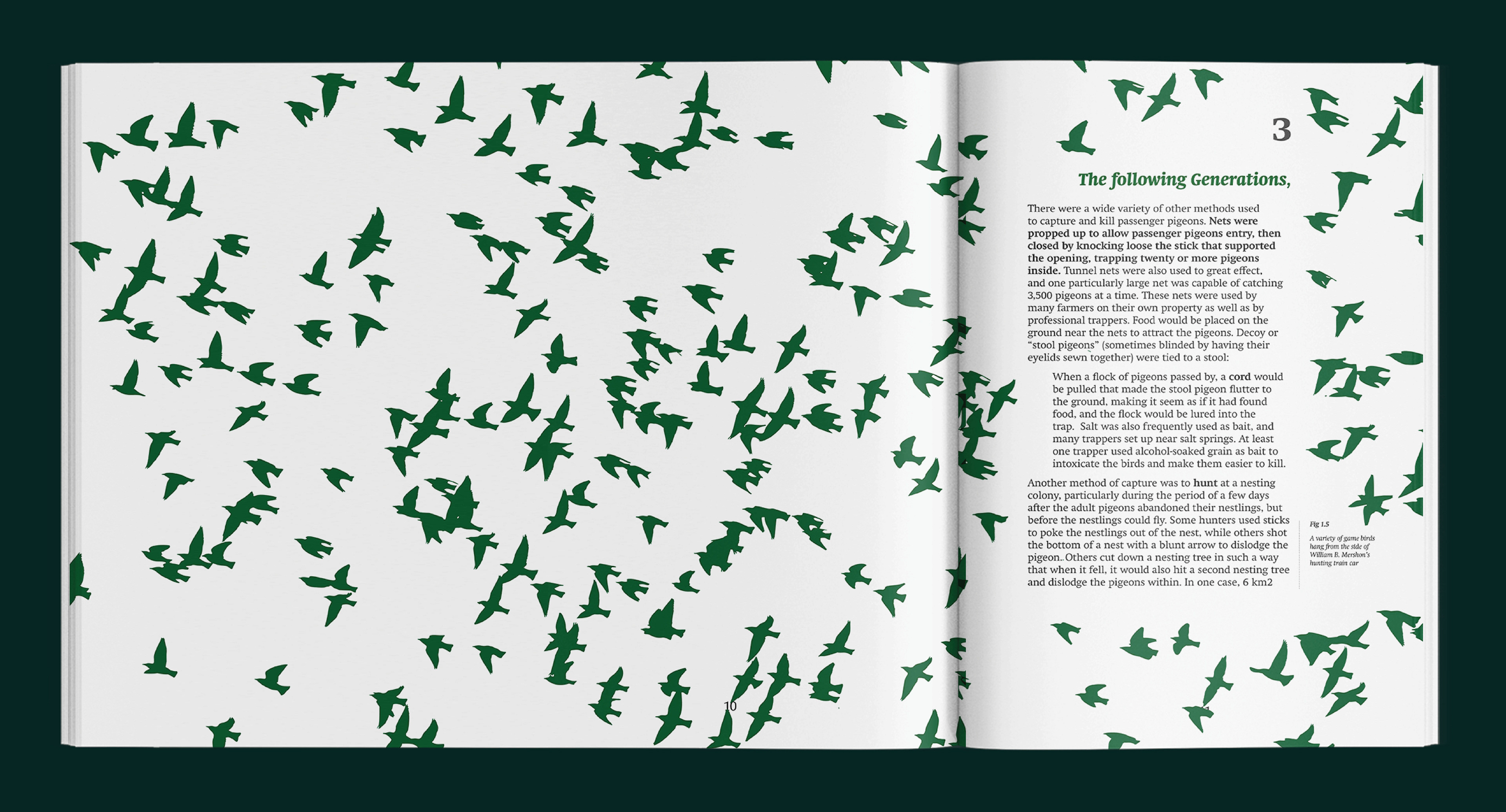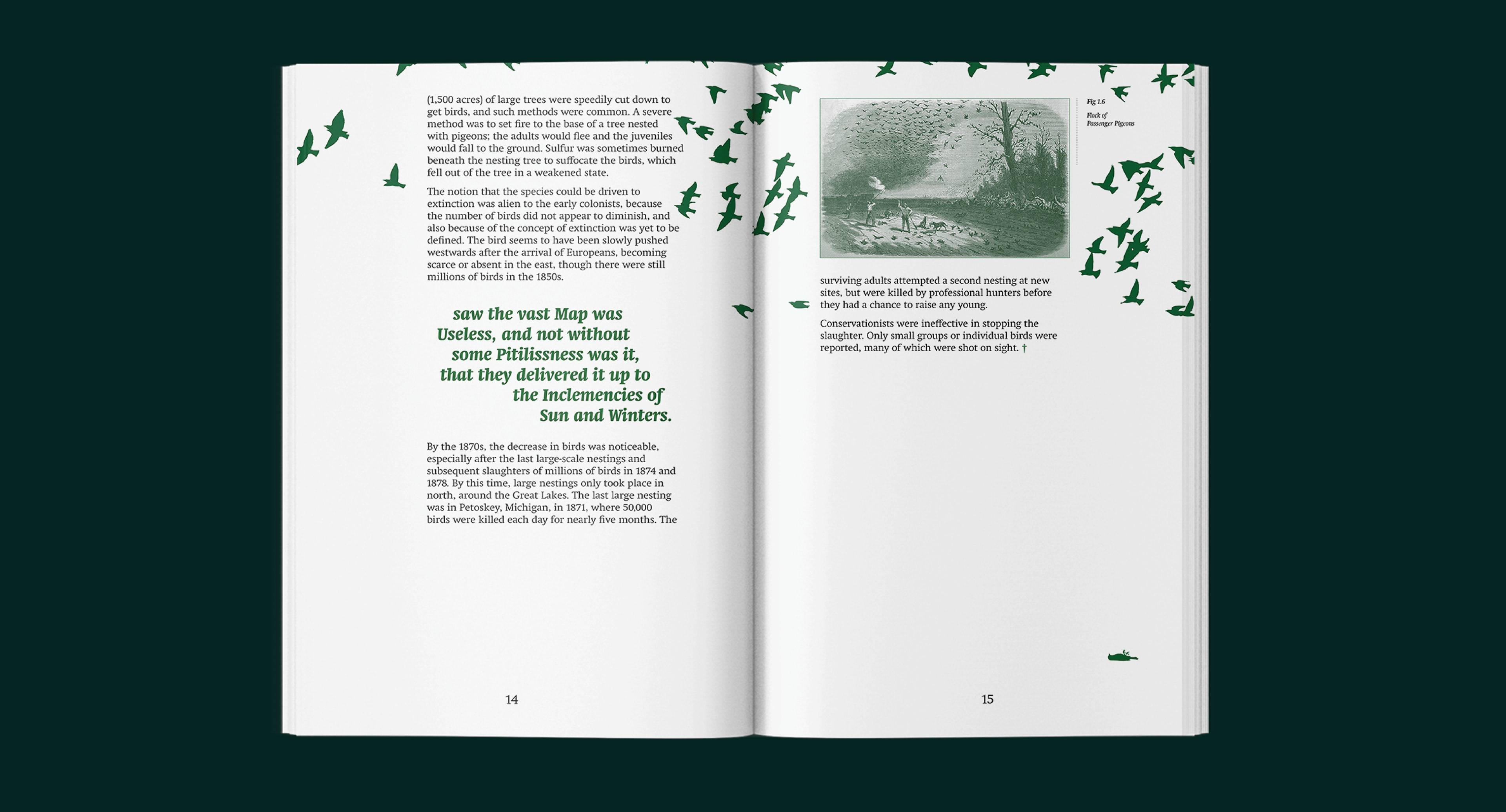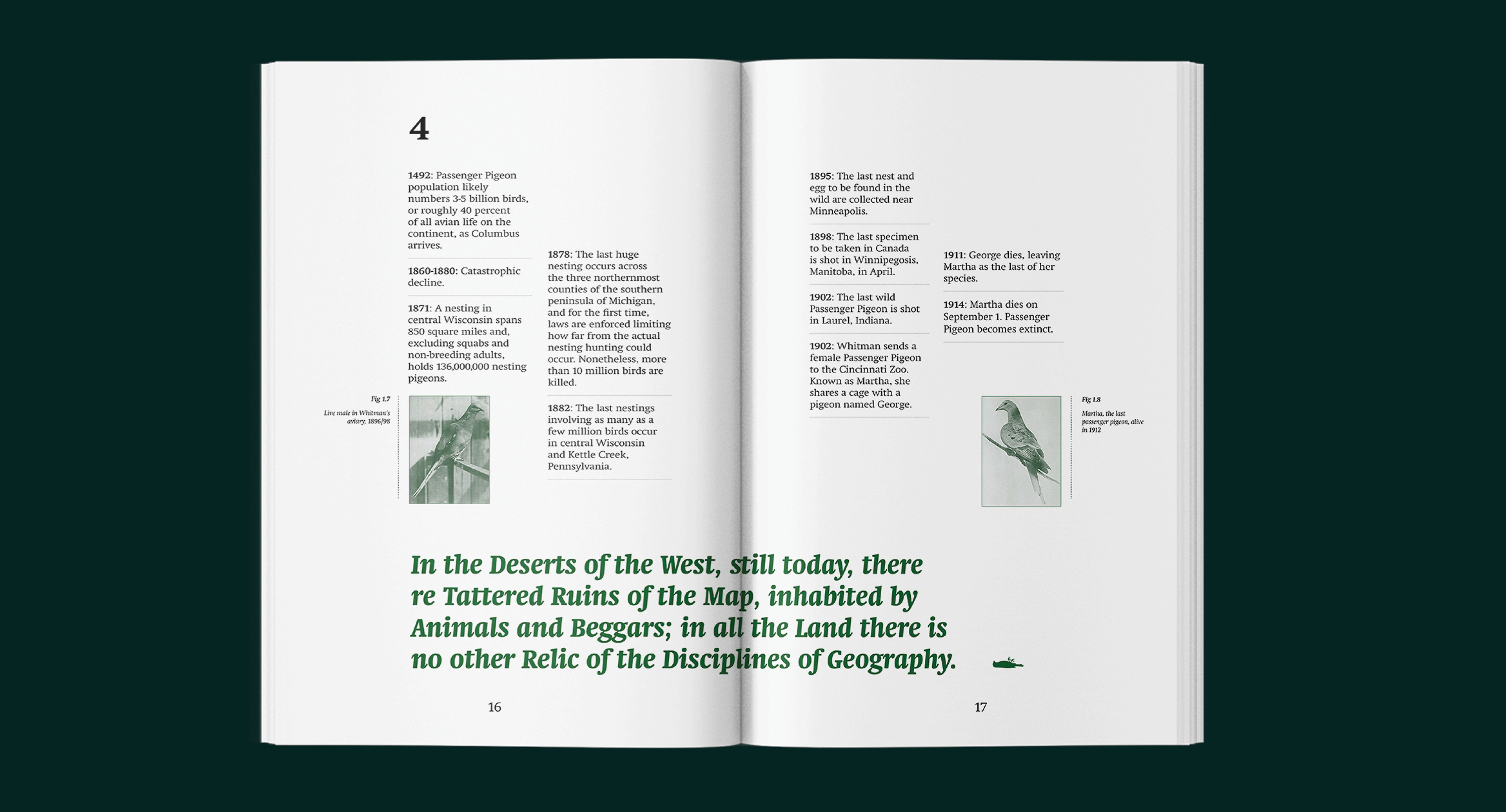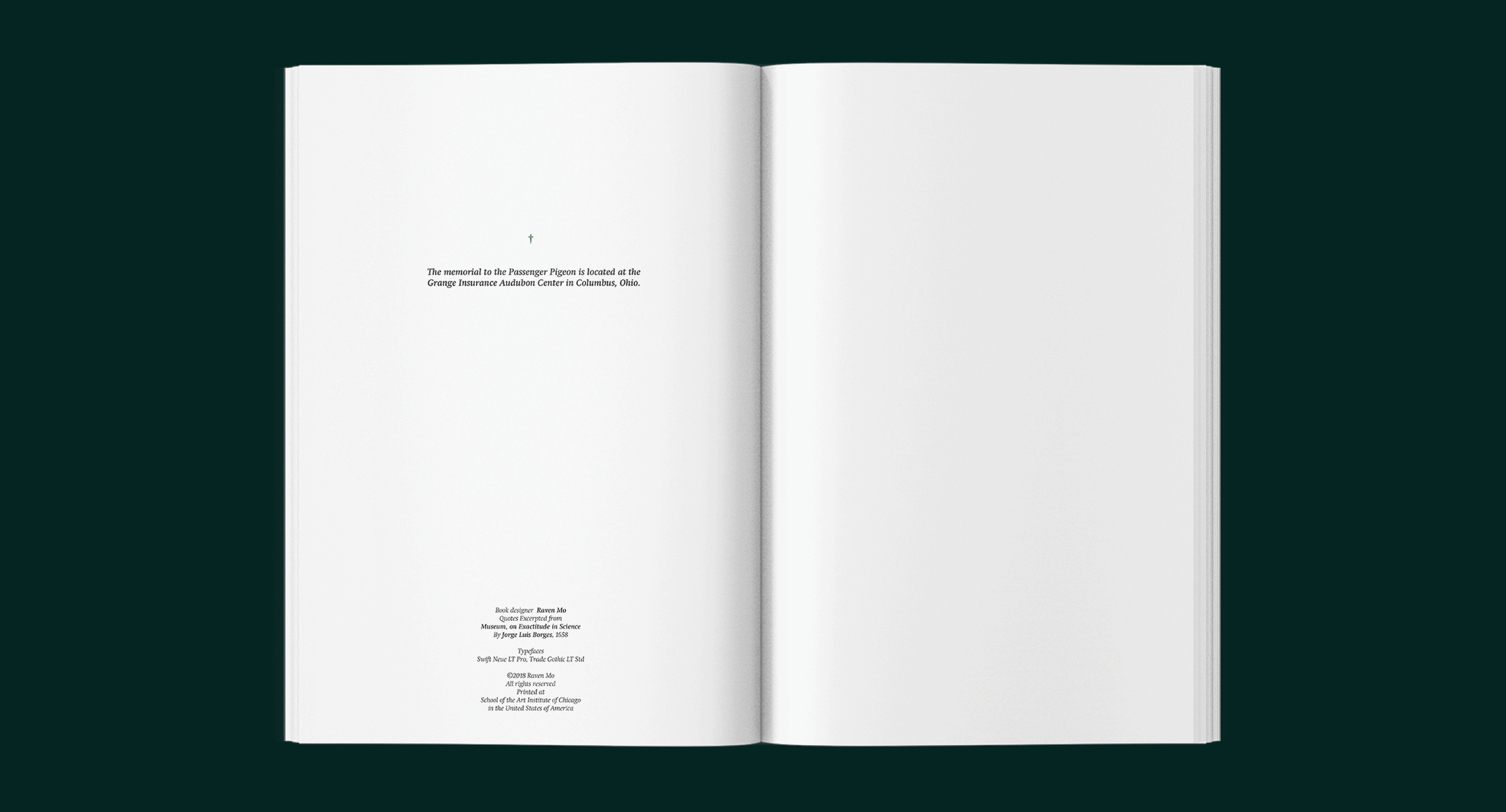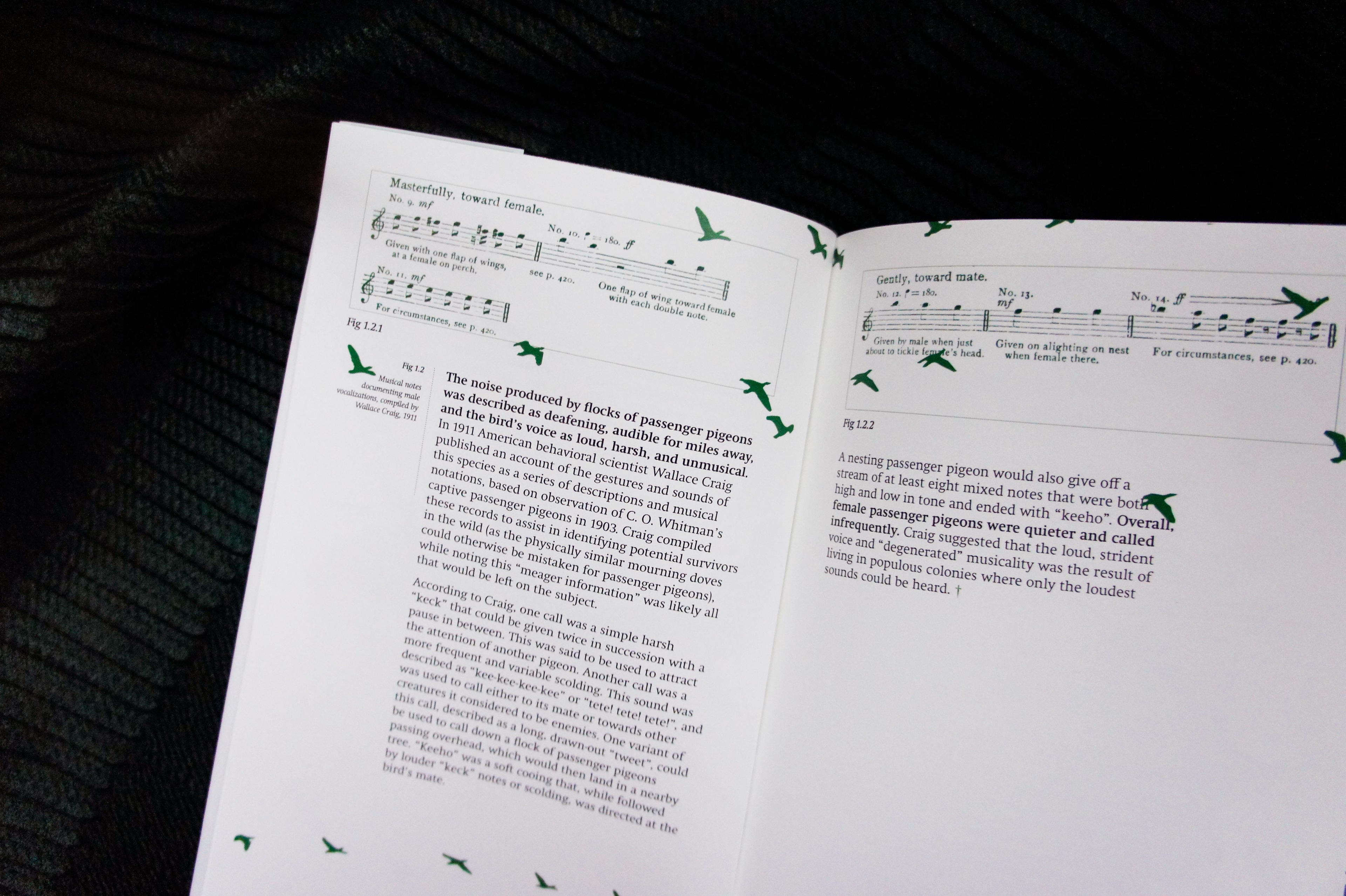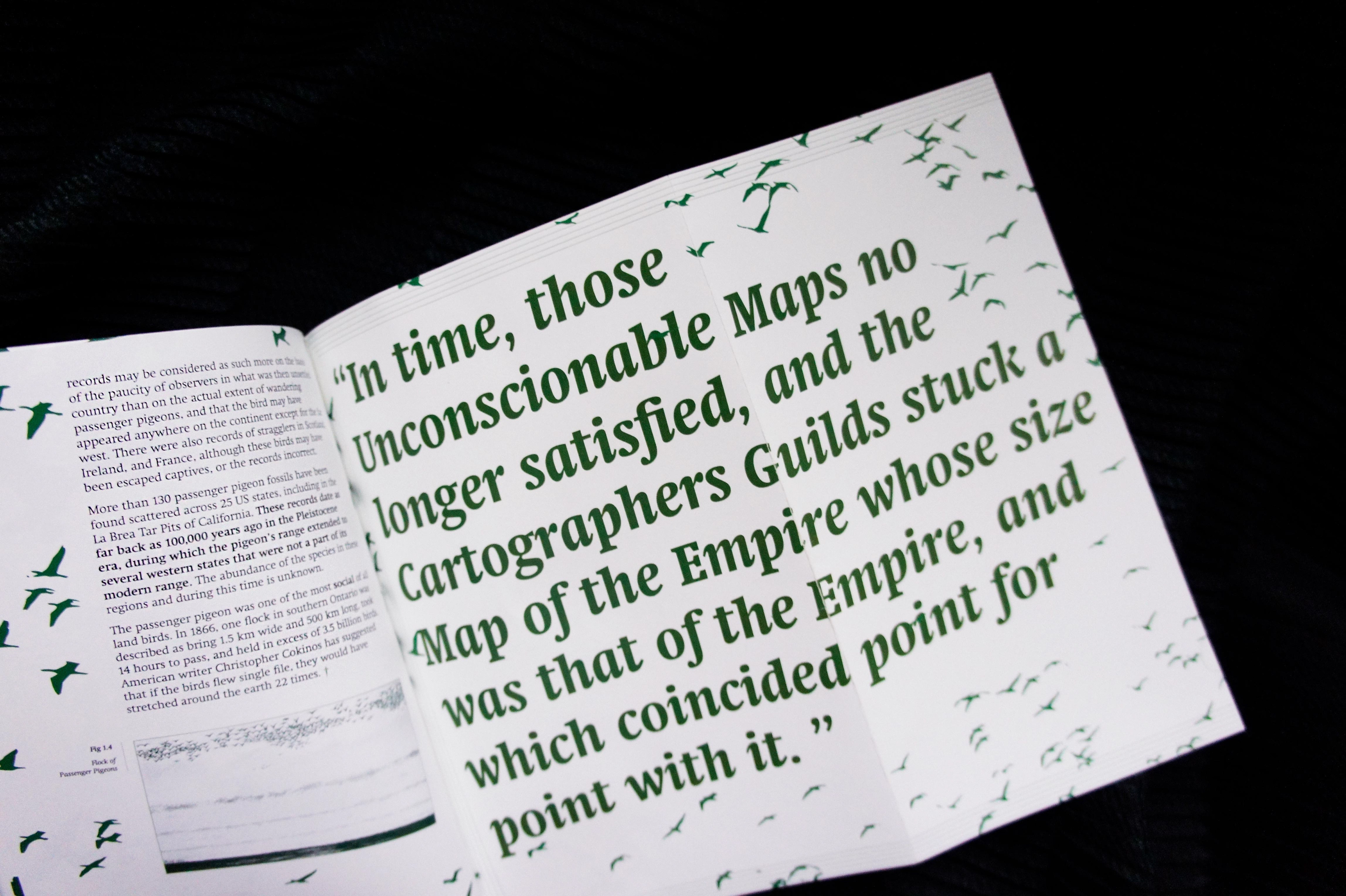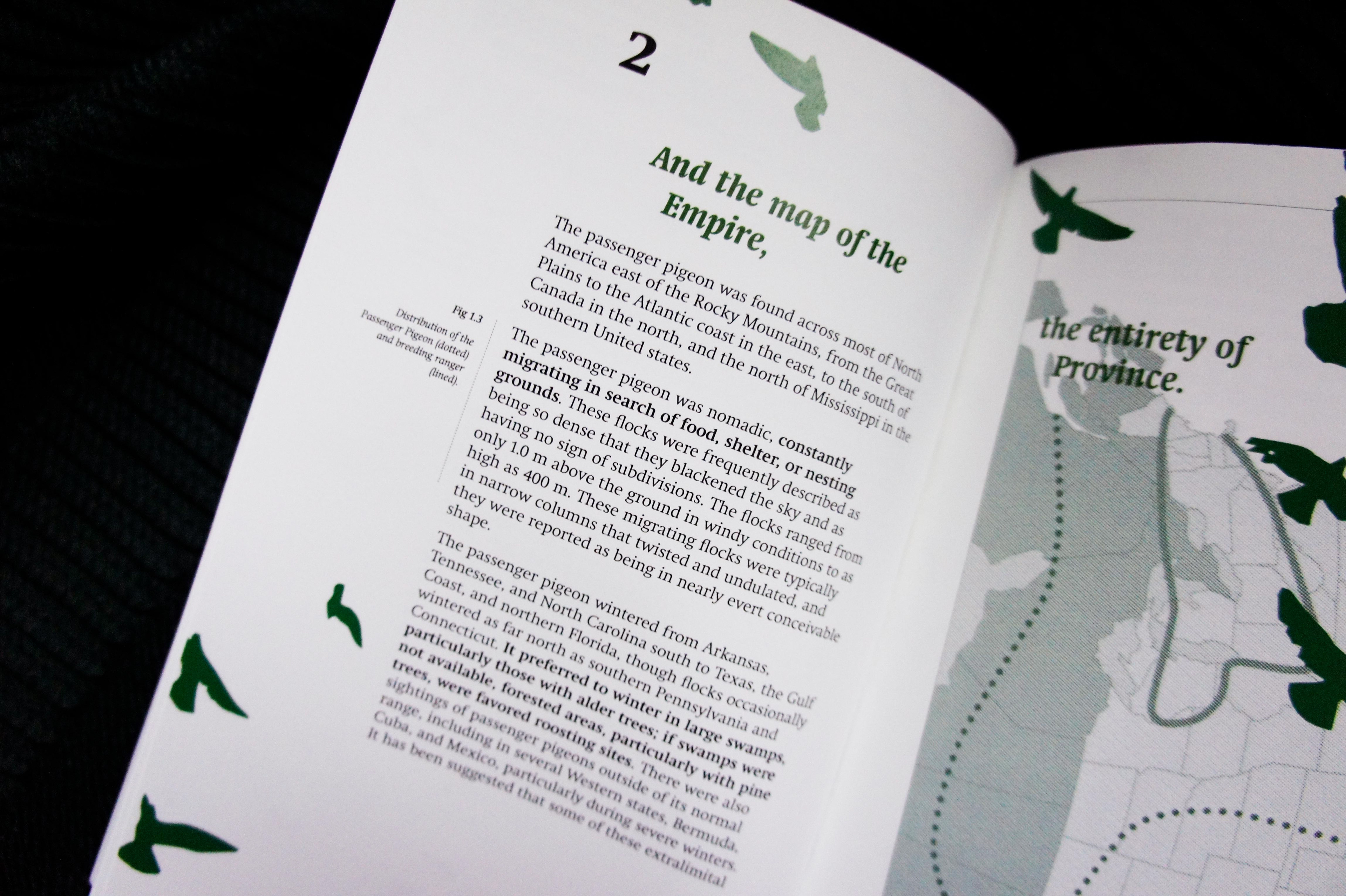 Paper: Neenah Solar White #100 Cover and Text
Printed at SAIC Service Bureau 
Main quotes are excerpted from "Museum on Exactitude of Science" by Jorges Borges
Other writings in the book are edited and paraphrased from Wikipedia page of passenger pigeon.