Magic Hour is a self-published book telling the story between me and the magic hour, the hour before sunset. I am always fascinated by the idea of magic hour. It is the time when feelings turn subtle and colors mellow out. In this book, I started from listing facts about magic hours, then gradually adding personal thoughts to the facts, until it is fully sentimental.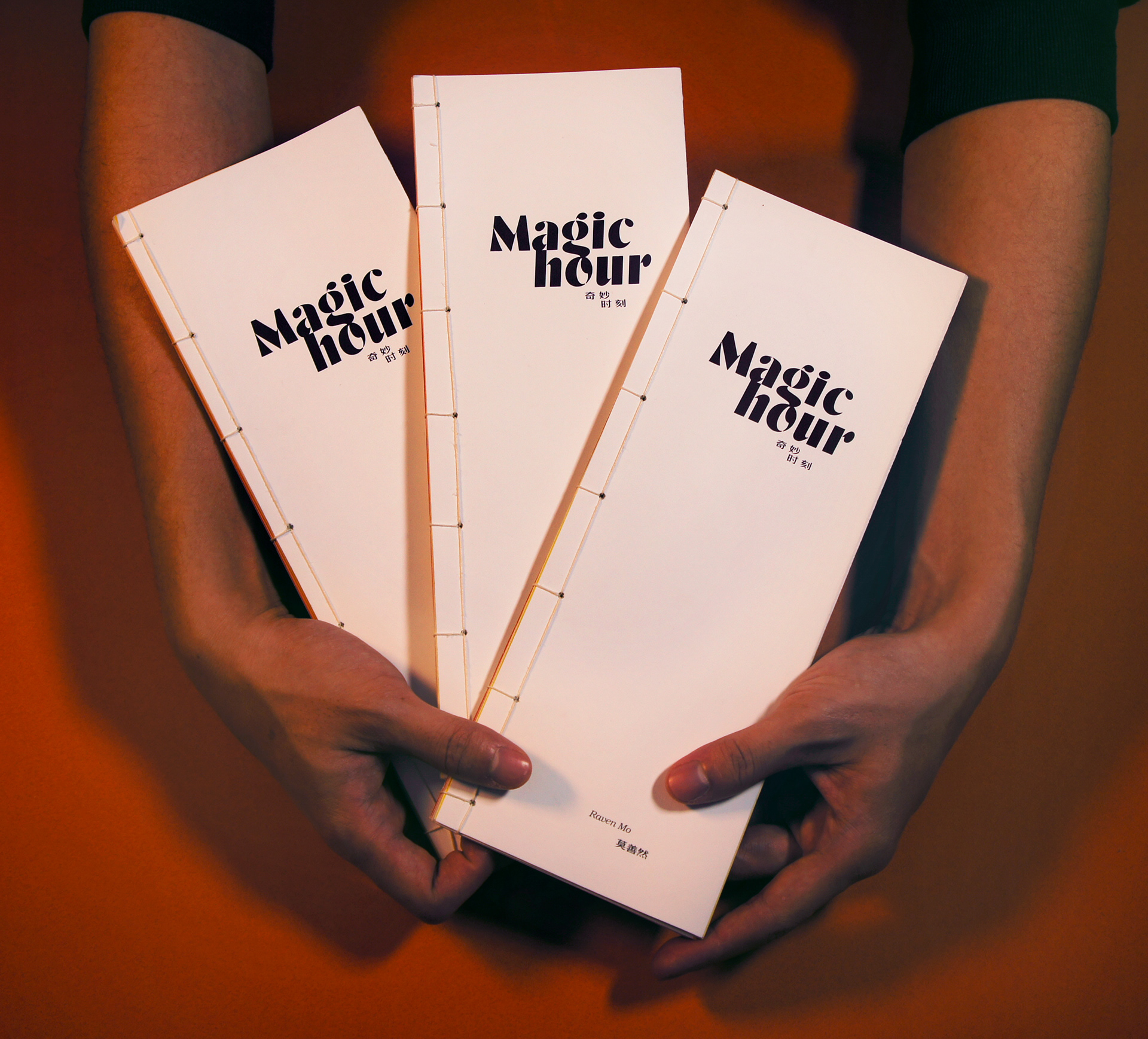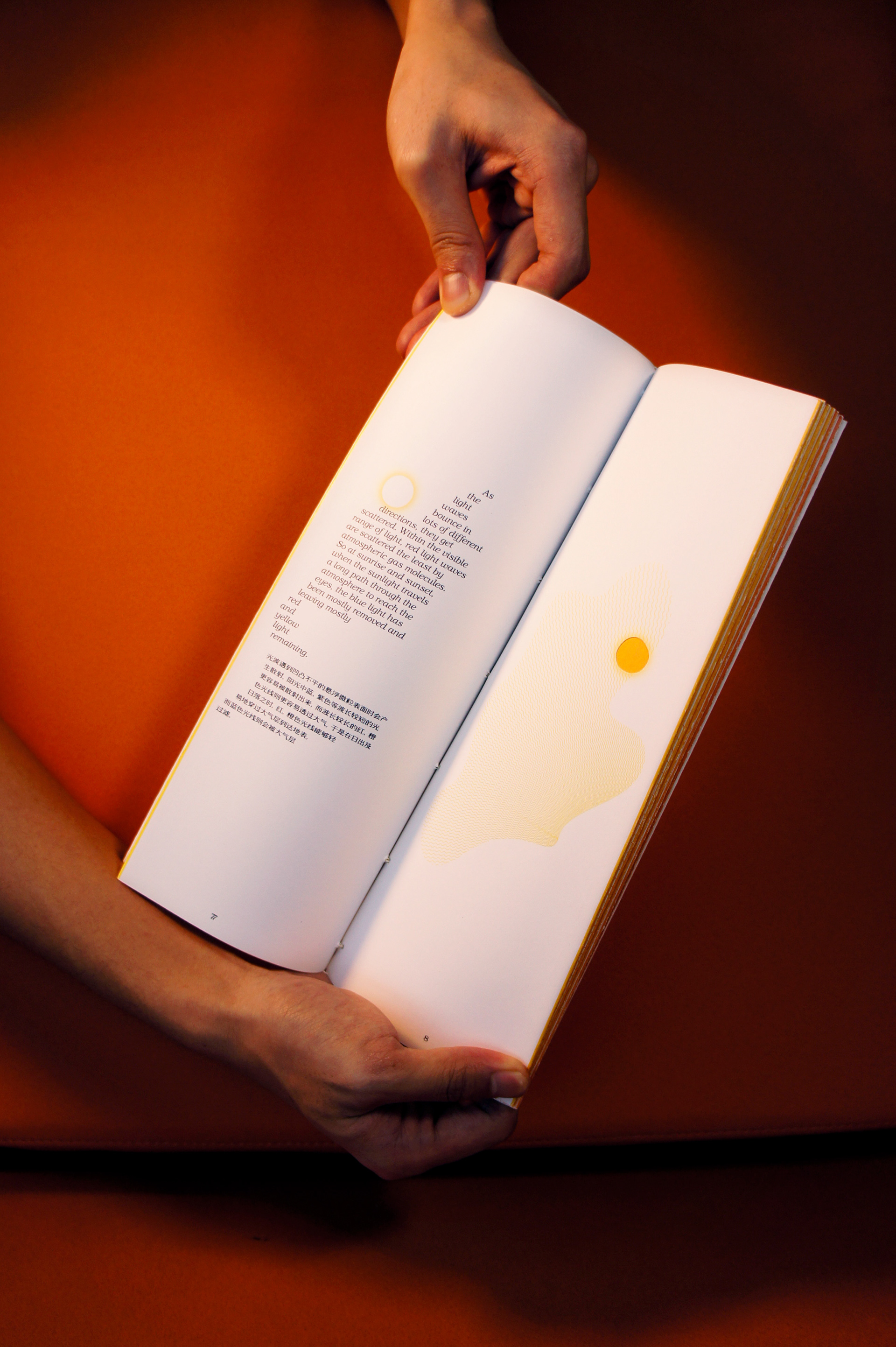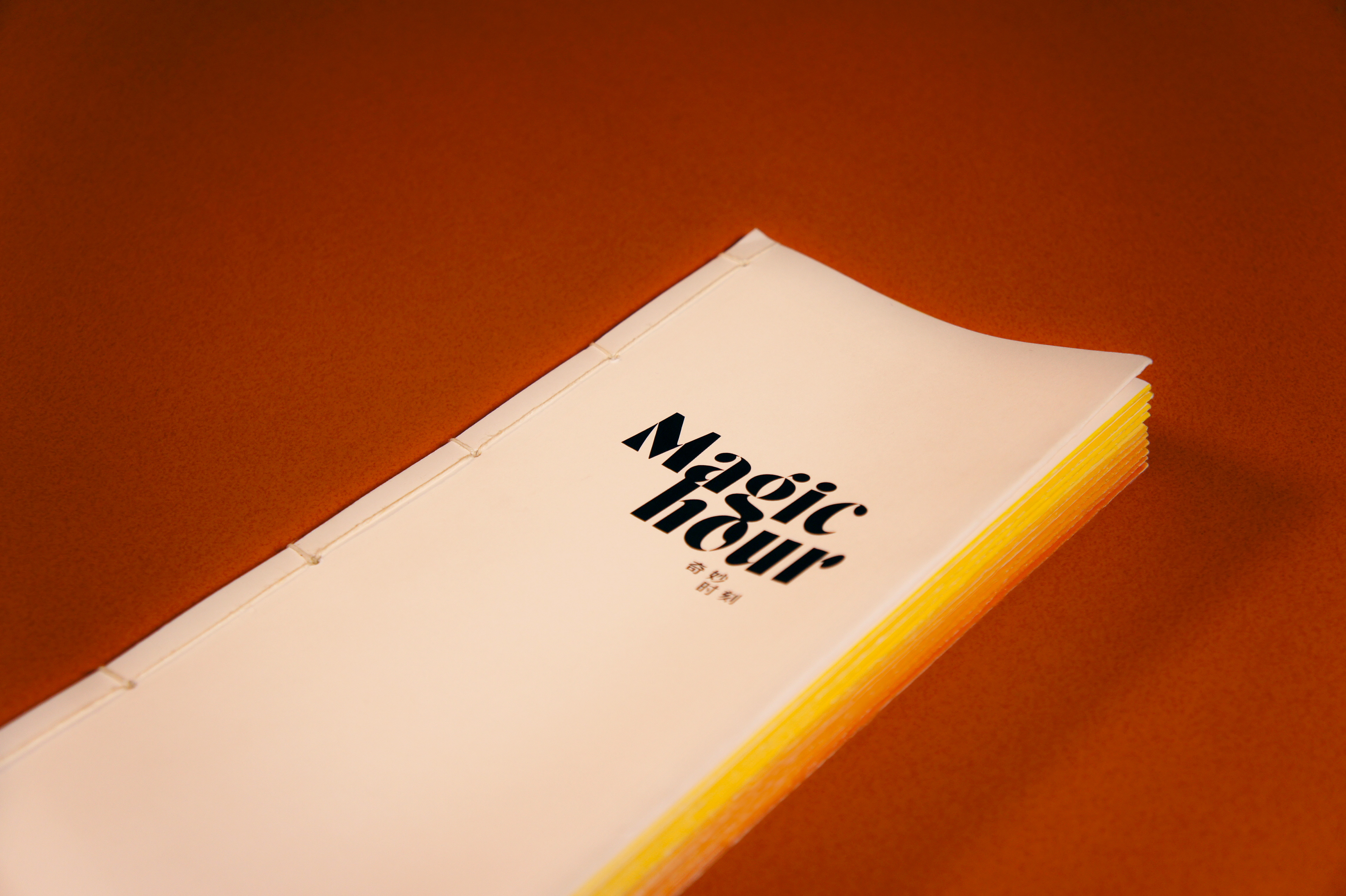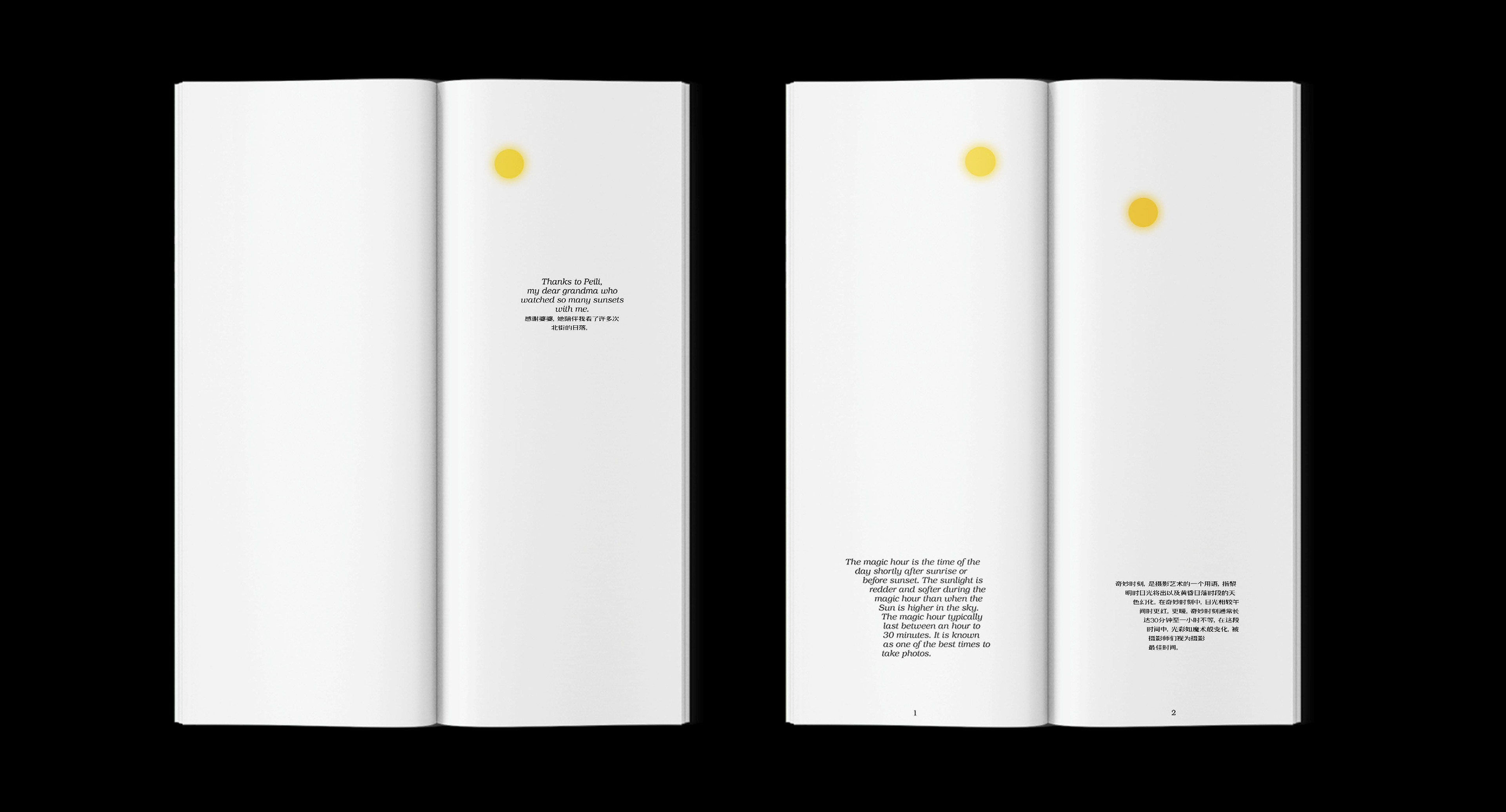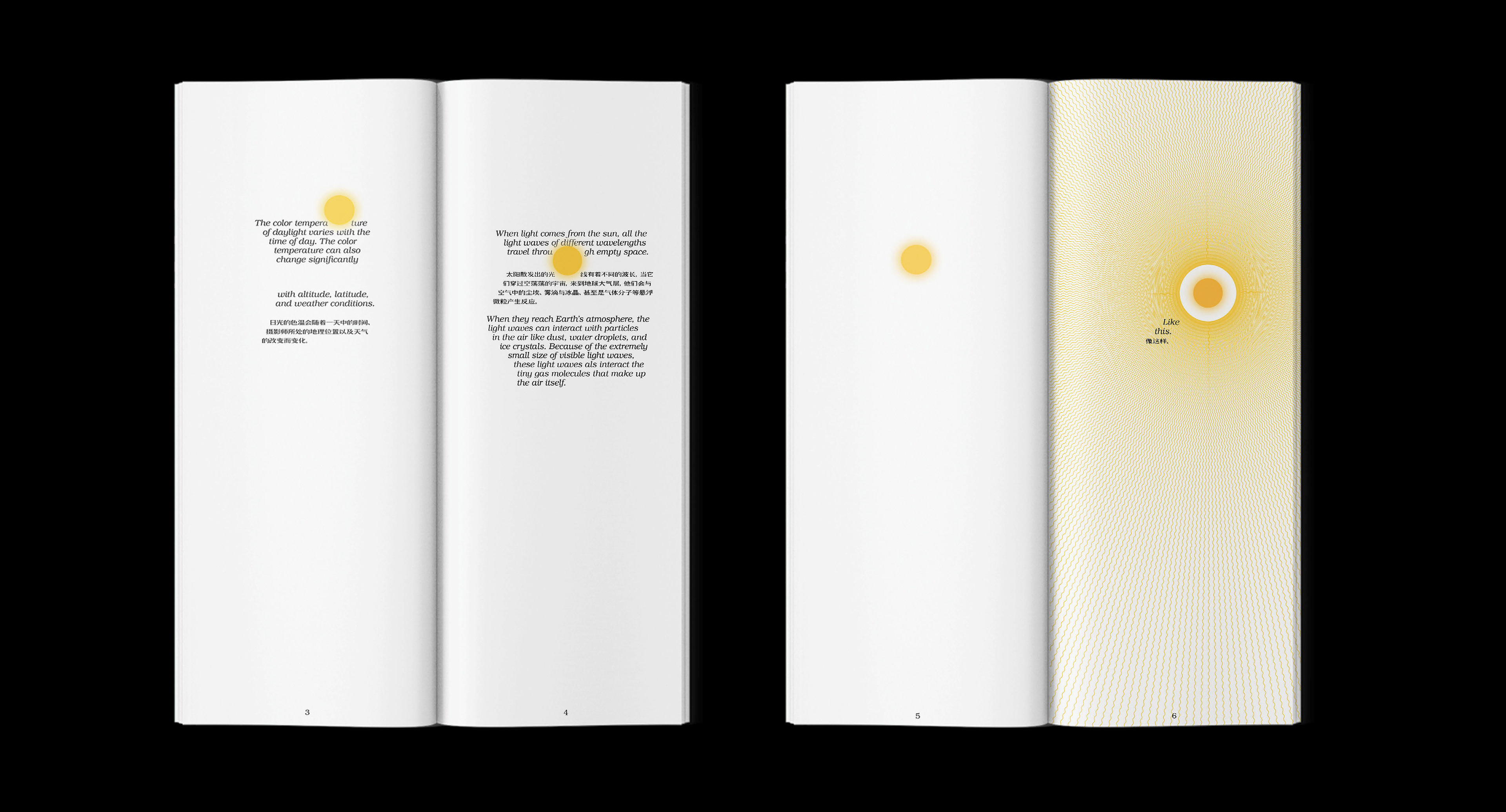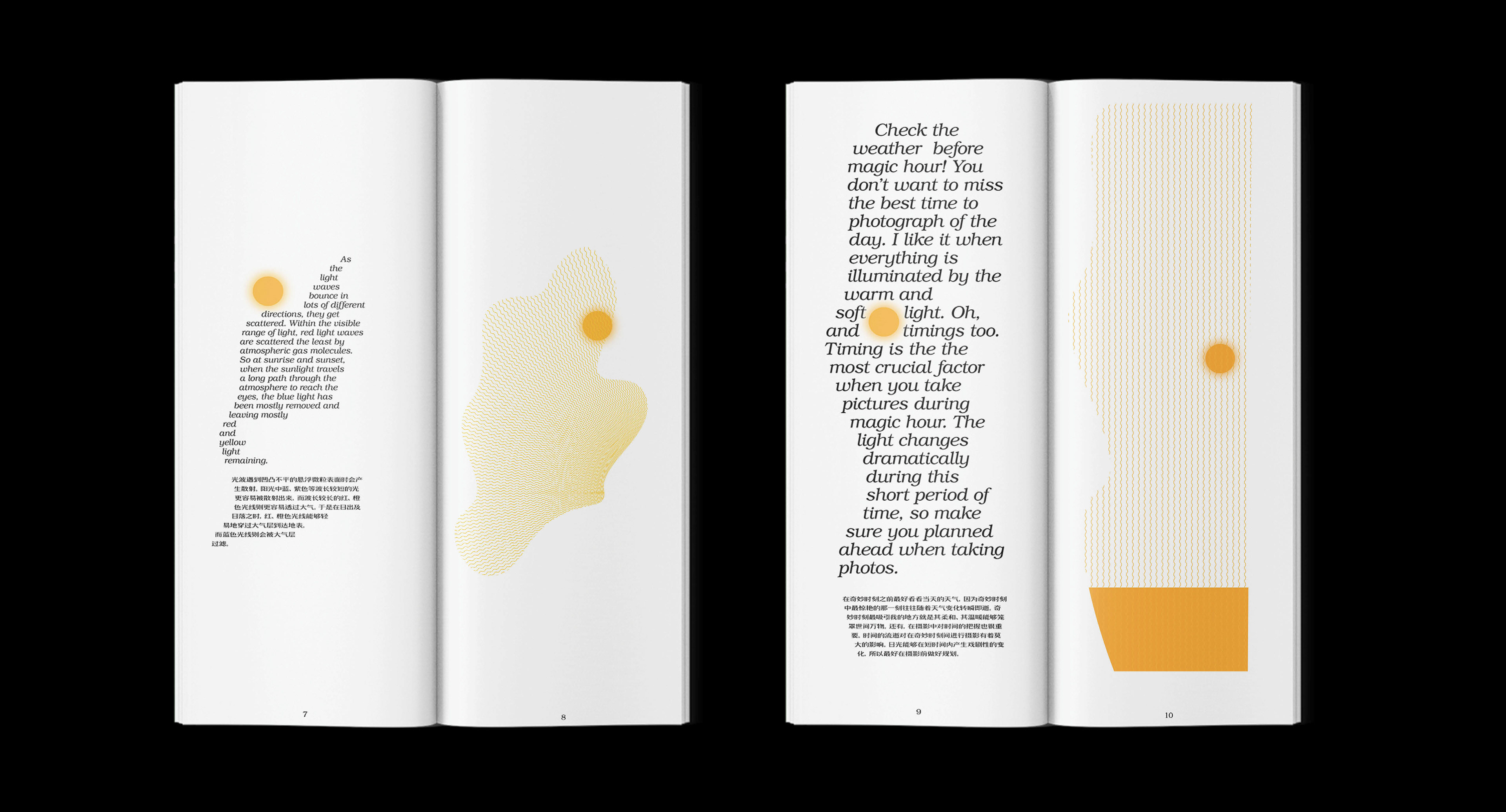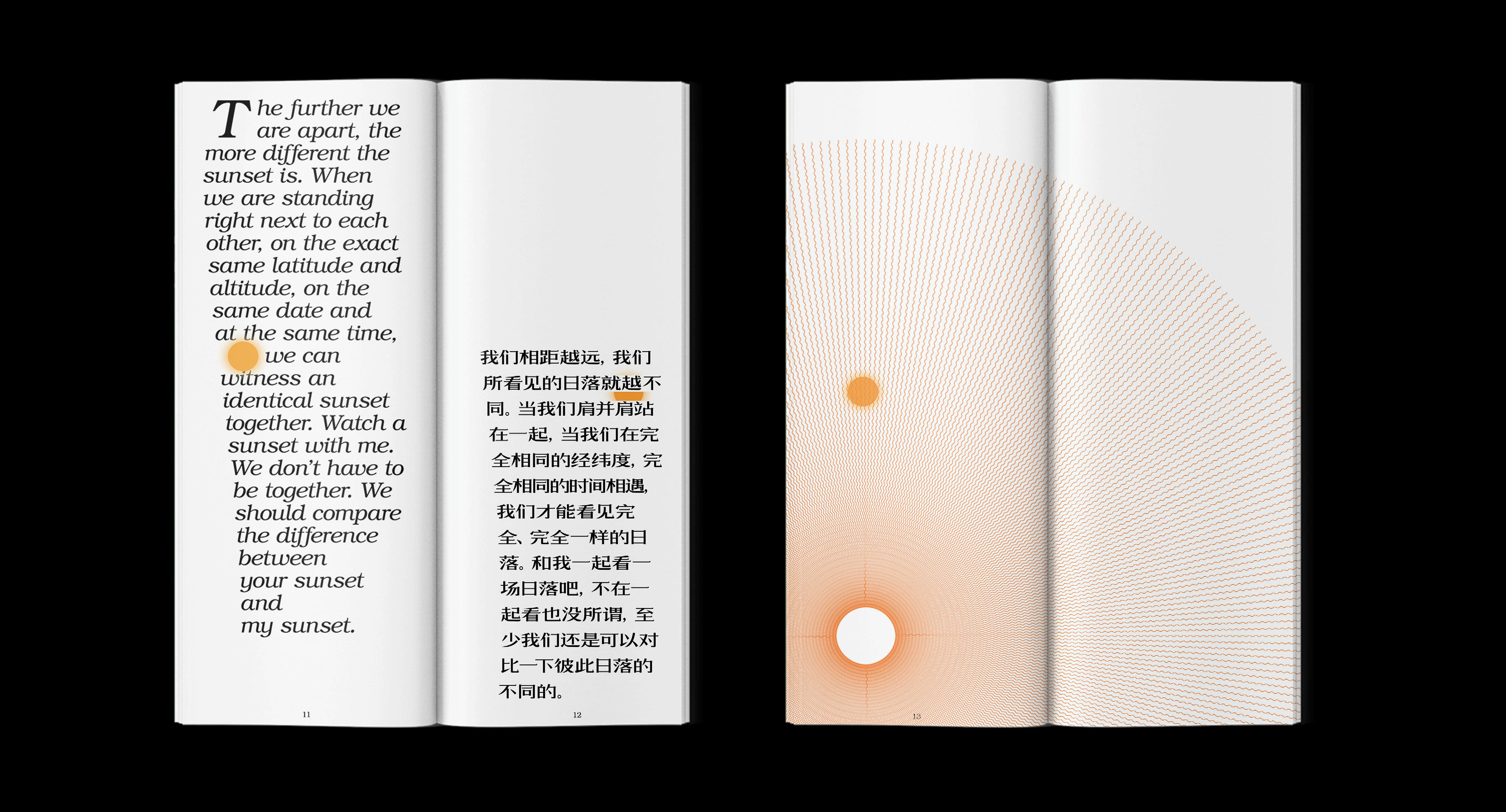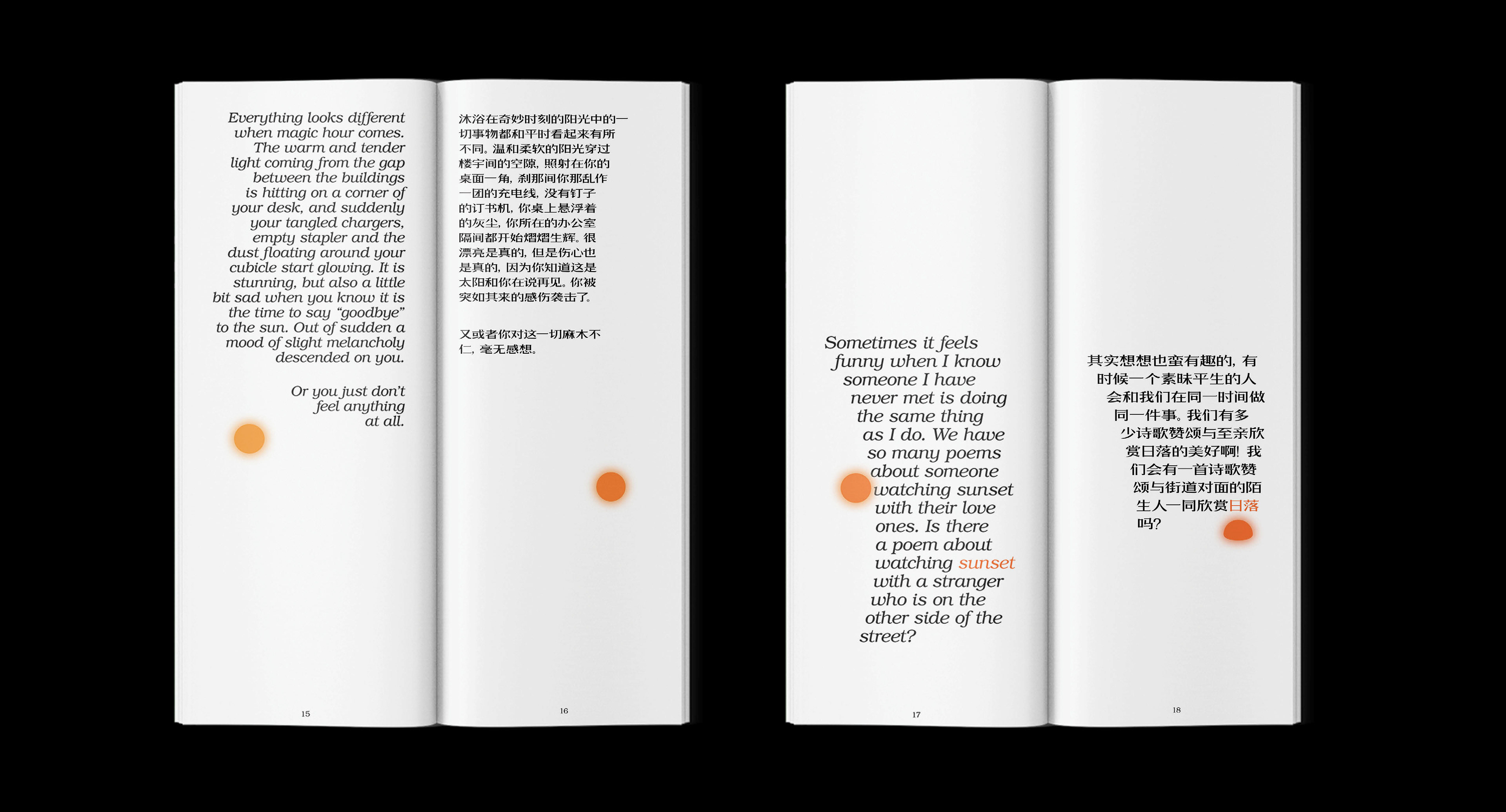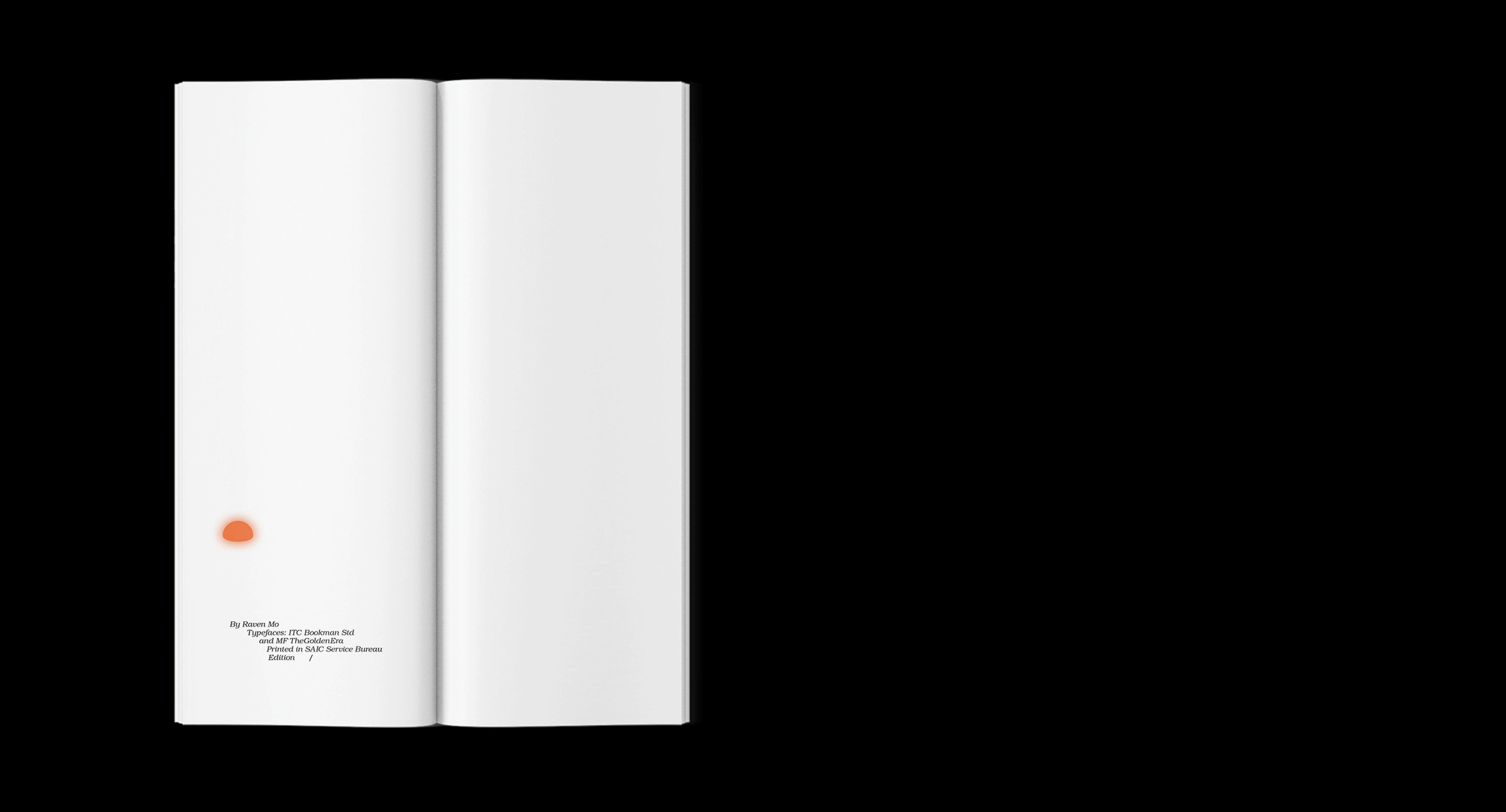 Paper: Neenah Solar White #100
Printed in: Cannon C800 for color, 
Cannon VarioPrint for monopressed black and white text
Printed at: SAIC Service Bureau
Science facts in this book are based on Bermingham, Alan, 2004. 
Location Lighting for Television. Boston: Focal Press.